Your Fort Lauderdale Sprinkler Repair Professionals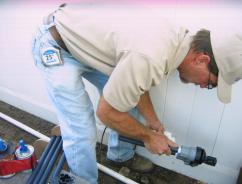 We are your local team of Irrigation contractors, covering our Fort Lauderdale Community. We have you covered on any size repair, installation, service, and inspections.
For every aspect and every part of your outdoor water picture, we can handle it all. From water efficient systems to on call support, you have the Fort Lauderdale sprinkler repair team with you 24/7.
Sprinkler Repair In Ft. Lauderdale Just Got Easier! Check Out Our Range Of Services
Installation and Design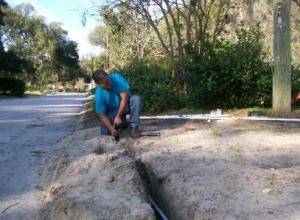 We're all about customer centric design. Tell us what you want and we'll design it, install it, and make sure it's working beautifully. For whatever reason, new installations may be a better choice than salvaging a neglected and antiquated old sprinkler system. If you want to bring your fixer upper into the modern era, we'd love to show you how.
For a free, no pressure consultation, call your sprinkler repair in Fort Lauderdale FL team today!
On Call Repair
Whether you have a nuisance on your hands, or you are experiencing a residential irrigation emergency, our Fort Lauderdale sprinkler repair technicians and contractors will quickly diagnose and nullify the problem in your sprinkler or irrigation system. If you think you may have a problem on your hands, don't wait! Call the pros now!
Seasonal Maintenance For A Perfectly Running System

Normal wear and tear occurs every season, and eventually will lead to costly repairs. Regular maintenance from our Fort Lauderdale FL sprinkler repair pros will give your system what it needs to cope with the harshest conditions every season. Don't forget that we offer endlessly customizable maintenance plans. One is bound to fit your schedule, and your pocketbook.
Our Inspection Service Will Help You Save Dollars

When it comes to backflow prevention units, it is recommended that they are inspected on an annual basis. A fault in your backflow system can cause widespread water contamination, and put you at serious risk. Even with fail safes, there is no substitute for regular check ups.
Our team is ready to get your sprinkler system operational in record time. We Proudly serve Ft. Lauderdale FL 33301, 33304, 33305, 33306, 33308, 33309, 33319 and 33334. We also service Dania Beach and surrounding areas.
Why Wait? Call For Fast & Professional Sprinkler Repair in Fort Lauderdale Today!
You're just one call away from getting the help you need. Our team is ready to help on short notice for emergency sprinkler repair issues, like ground flooding or a system that won't shut off. We can also work around your schedule for larger jobs, like zone additions and in-ground tear outs.

Call today for quick, immediate service, for a bid on a larger job, or to speak with one of our helpful representatives.